Aust CH Brackendell Jillaroo At Montego & Brackendell Swagmans Shiralee
Sire: CH Montego The Swagman
Dam: Brackendell River Reflection
Jilly & Shiralee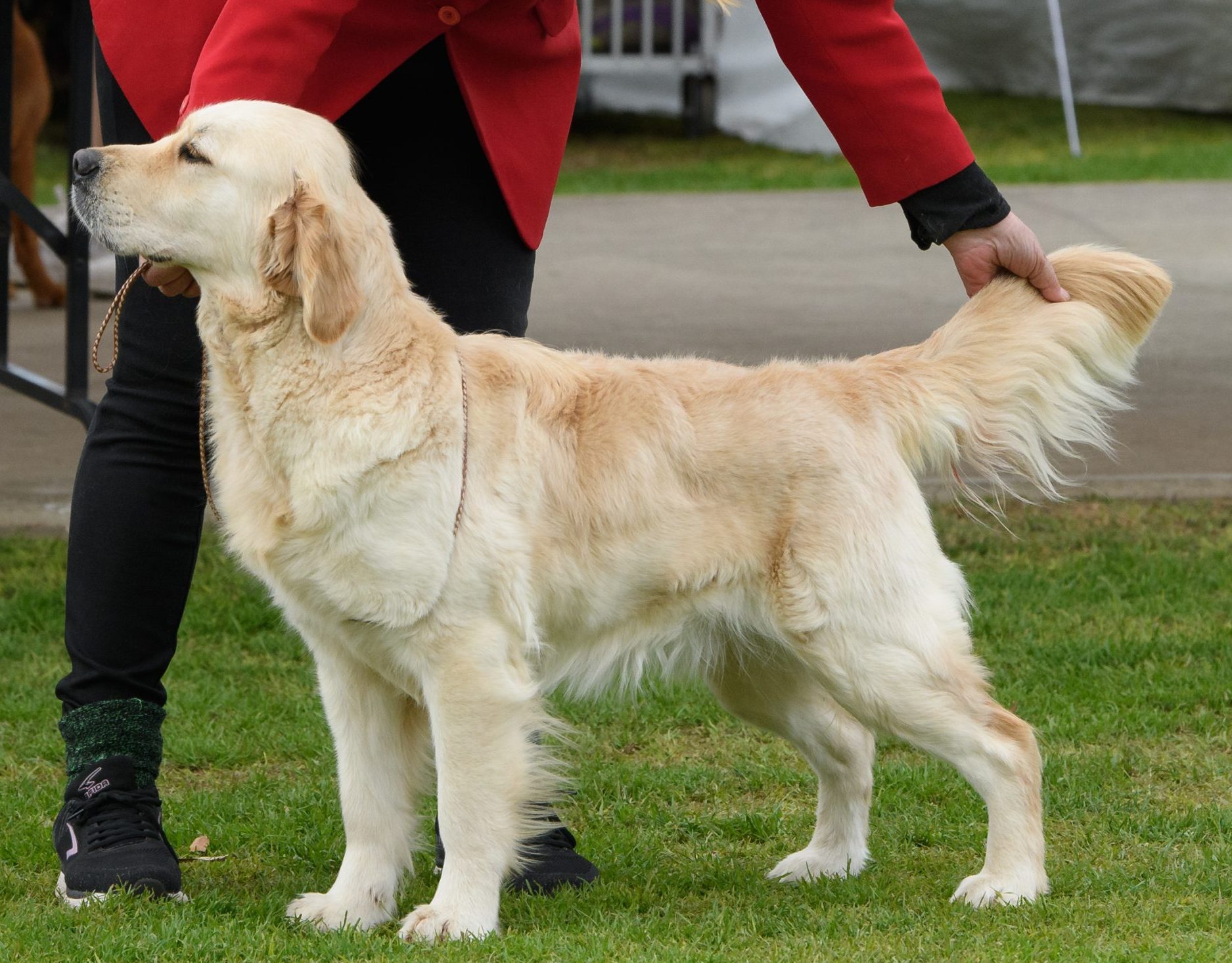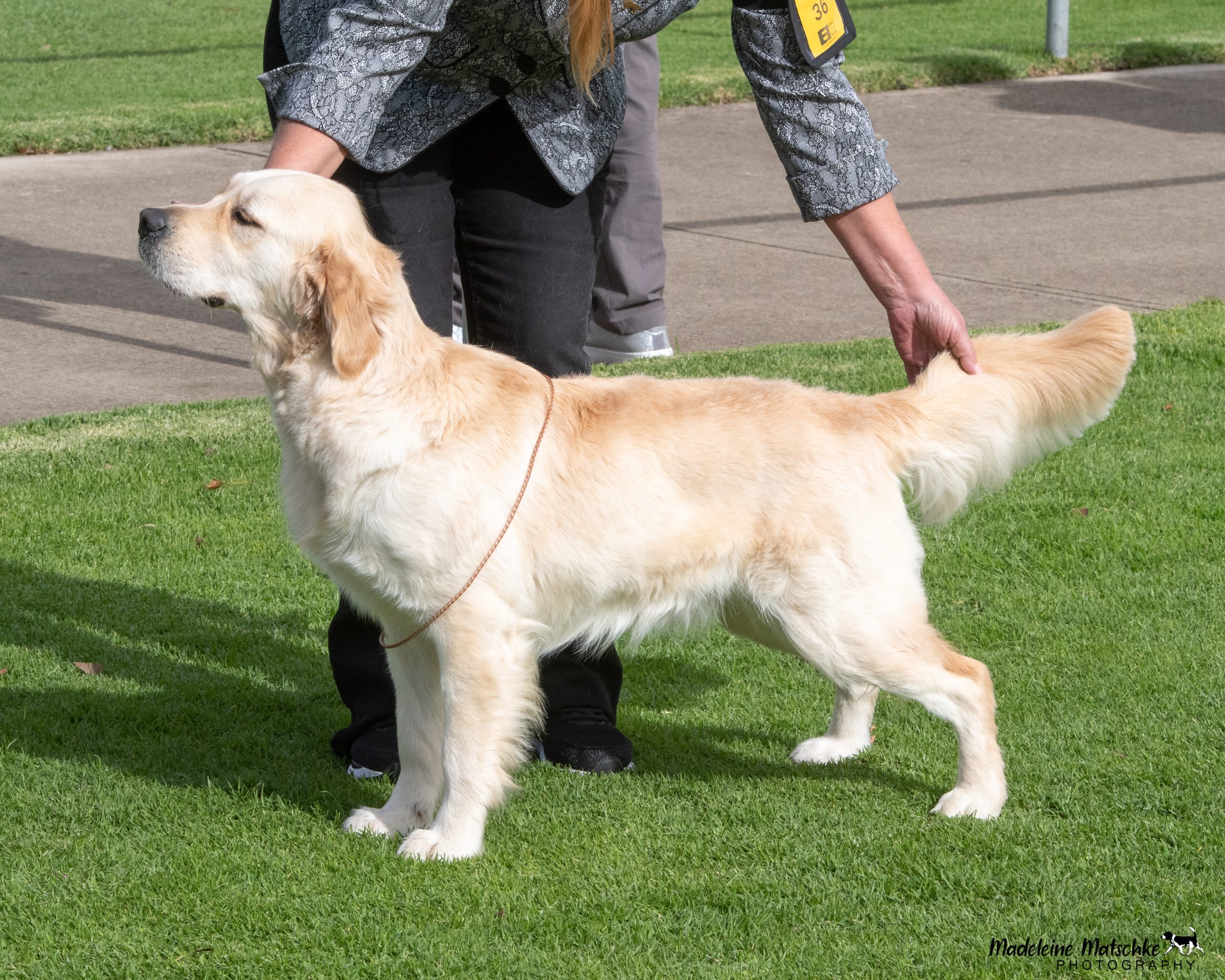 Shiralee and Jilly's great grandfather is Eng CH Camrose Cabus Christopher ("Toffer" to his friends)  is regarded as a legend.  Bred in England in 1967, he was the challenge certificate record holder for the breed until 1990 when his grandson took the honour.  He is regarded at the top sire of the breed, siring 26 British title holders and over 66 abroad.   He also was a natural worker in the field, in England a dog must obtain a certificate of merit at a Field Trial/ or a show gundog working certificate as well as a show title to become a full champion.  His total of 41 c.c.s was only beaten by one by his double grandson , Ch.Styal Scott of Glengilde, but his 2 Best in Shows is a record still in the breed.  He also won 4 Res. Best in Shows and 8 Groups all at Ch. .Shows.  https://www.camroseretrievers.co.uk/achievements.htm
Achievements:   This was Jilly first show,  looking forward to good times in the future with this lovely girl.  Shiralee will be shown at a later date.

Golden Retriever Club of SA Champ Show 4th June 2022 – Judge: Mrs Jill Pearson

1st Intermediate Bitch – Brackendell Jillaroo At Montego – Liked this girl's type.  Well balanced throughout, with correct front & rear assembly.  Level topline into tail set. Good bone & cat like feet.  Just lacks a little confidence on the stack but super ground covering movement.
Pedigree of "Brackendell Swagmans Shiralee & CH Brackendell Jillaroo At Montego"

Parents
GrandParents
GreatGrandParents

SIRE: CH Montego The Swagman

Aust Ch Montego Phantom Opera

Goldtreve Gamekeeper

Aust. CH. Kindleigh Alecon Lace

Aust Ch Goldtreve Camrose Belle

Eng. CH. Camrose Cabus Christopher

Aust Ch Montego Maple Syrup

DAM: Brackendell River Reflection

Brackendell River Racketeer

Aust Grand Ch. Beaucroft Intruder

Brackendell River Melody

Serngold River Seduction

Brackendell River Cascade

Serngold Bewitched